Give the gift of Reading.
For every book bought, a book will be given to a child in need.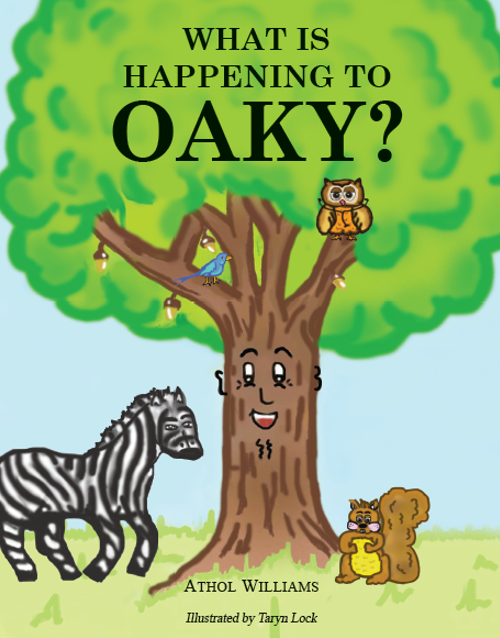 What is Happening to Oaky?
SKU 5
Product Details
What is Happening to Oaky? is an intriguing story involving interactions between Oaky, the oak tree, and his three friends. The story teaches us that change is part of life and that change can be good for us. We also learn about the value of friendship.
For ages 6+ years.
Written by Athol Williams.
Save this product for later