Give the gift of Reading.
For every book bought, a book will be given to a child in need.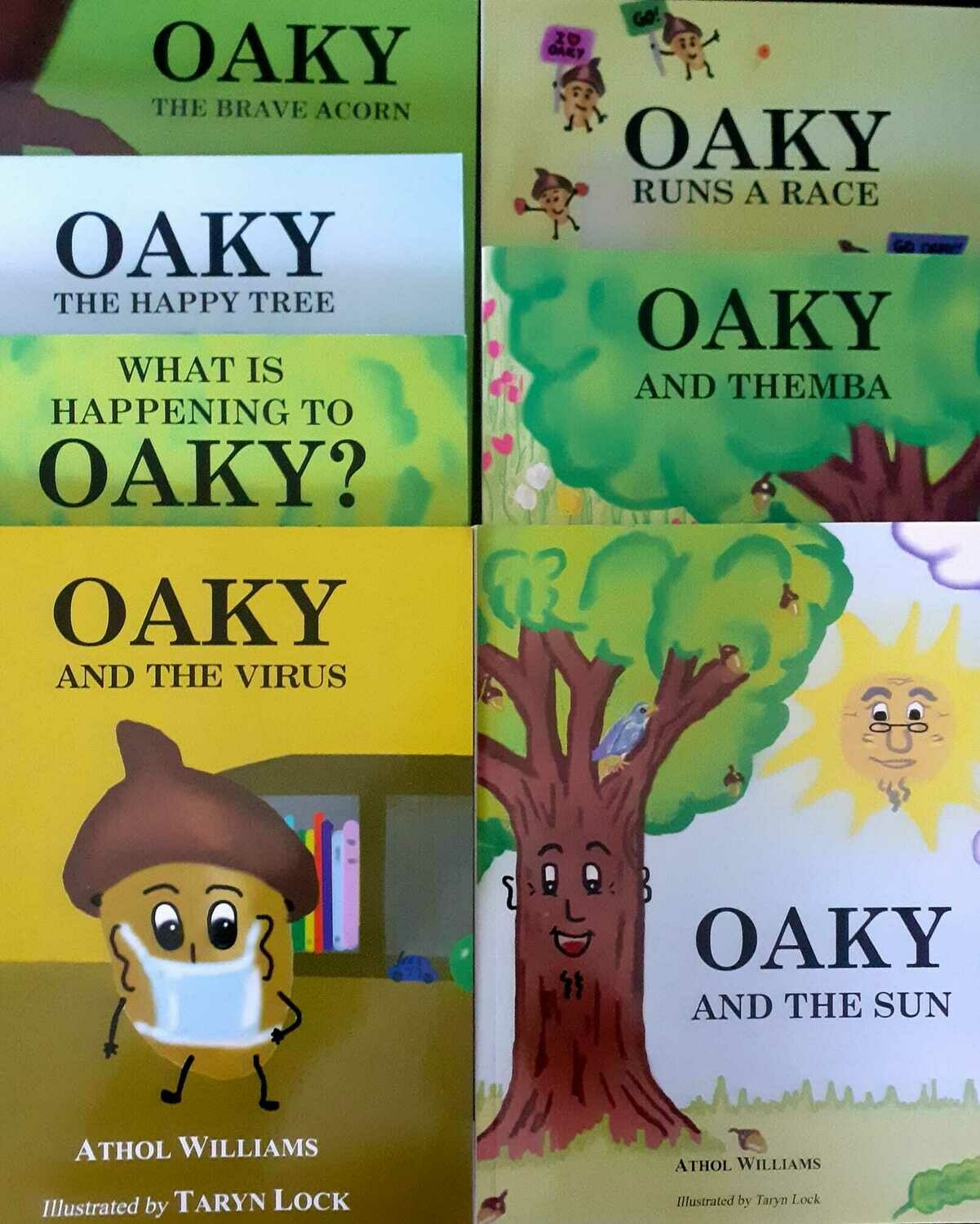 Oaky Series
SKU 6
Product Details
The Oaky series of seven illustrated educational children's books that offer valuable life lessons and inspirational messages.
Oaky the Brave Acorn
Oaky and the Sun
Oaky the Happy Tree
Oaky Runs a Race
Oaky and Themba
What is Happening to Oaky?
Oaky and the Virus
For ages 6+ years.
Written by Athol Williams.
Save this product for later